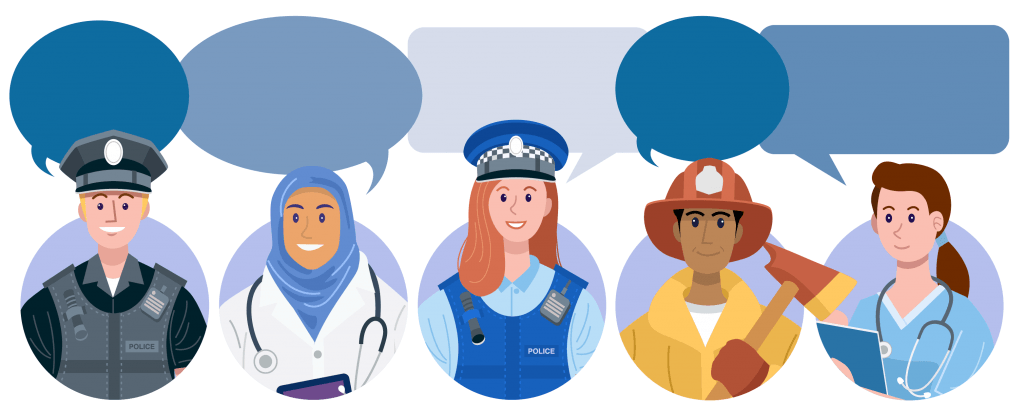 Unlocking Effective Communication in the Public Sector with BLS's Translation Services
Best Language Services (BLS) offers premium public sector official translation services in over 200 langauges. In an increasingly interconnected world, effective communication is paramount, especially within the public sector. Best Language Services Ltd. (BLS) understands this imperative and offers exceptional public sector translation services to ensure clarity, precision, and accuracy in all your documents, across every language. With a commitment to strict quality procedures and the utilization of cutting-edge technology, we've successfully served government bodies, national and international organizations, parliaments, and institutions throughout Europe.
Our Broad Spectrum of Public Sector Translation Service
At BLS, we cater to an extensive range of public sector domains, including:
Councils and Local Authorities: Facilitating communication between local governments and their diverse communities.
Education and Cultural Departments: Ensuring educational materials and cultural content resonate with diverse audiences.
Research and Development: Translating research findings and innovations for wider dissemination.
Information and Technology: Bridging linguistic gaps in the ever-evolving IT sector.
Judiciary: Assisting in legal matters, ensuring seamless understanding of legal documents.
Healthcare: Facilitating medical communications in a multilingual society.
Transport and Communication: Enhancing information flow in the transportation and communication sectors.
Enterprise and Industry: Supporting international business ventures and trade.
Empowering Effective Communication
At Certified Translation Services, our team of experts possesses diverse backgrounds in law, politics, economics, education, and other public sector areas. They bring profound knowledge and understanding of government and administrative systems, as well as familiarity with complex judicial procedures. What truly sets us apart is our unwavering commitment to preserving cultural and linguistic nuances in translations.
Why Choose BLS?
When you opt for BLS, you benefit from:
Clear, Accurate, and Engaging Translations: Our translations are not just accurate but also engaging, ensuring your message resonates effectively.
Translation in Over 100 Languages: We offer translations in a vast array of languages, making us a one-stop solution for your multilingual communication needs.
Specialist Translators for Each Project: Our team of specialized translators ensures that each project is handled by experts in the respective field.
Fast, Reliable, and Cost-effective Services: We understand the importance of timely and budget-friendly solutions, delivering results without compromising on quality.
Officially Certified Translations: Our translations are not just accurate; they are also certified for official use, ensuring legal compliance.

Addressing Language Challenges in Government Bodies
Our track record speaks volumes. By delivering high-quality translations of official documents, legal papers, records, reports, and certificates, we bridge communication gaps between government departments and the diverse ethnic, religious, and cultural groups they serve. Over the years, government departments and public sector organizations have placed their trust in us for outstanding translations at competitive rates.
Contact Us Today
At BLS, we look forward to facilitating effective communication in the public sector. We are available at your convenience at +44 (0) 33022 93993 or via email at info@bestlanguageservices.com. If you require an estimate for our translation services, our user-friendly free quote form on our website is ready to assist you. Simply complete and submit the form to receive instant quotes for our services.
Choose BLS for your public sector translation needs, and let us help you break down language barriers, fostering effective communication within government bodies and public sector organizations.