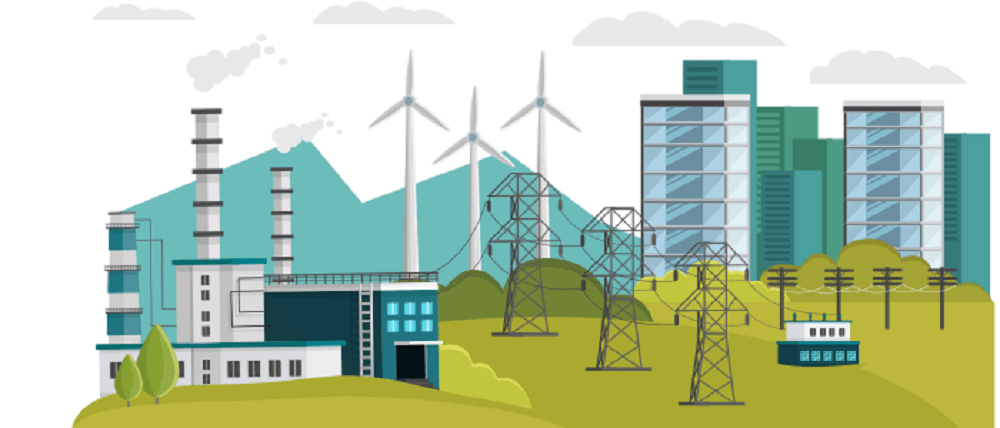 Fueling Success: BLS's Specialized Oil, Gas, and Energy Translation Services
In today's rapidly expanding global oil and natural gas industry, effective communication is paramount. As businesses in this sector reach new horizons, the ability to communicate seamlessly with consumers worldwide, in their native languages, becomes a strategic imperative. Best Language Services (BLS), UK's leading translation services agency,  recognizes this challenge and offers top-tier translation services tailored to the oil, gas, and energy sector. With a team of highly trained professionals well-versed in the intricacies of the industry, we provide exceptional translation solutions in over 100 languages.
Our Diverse Oil, Gas, and Energy Translation Services
At BLS, our commitment to the oil, gas, and energy sector goes beyond words. We offer a comprehensive suite of translation services, including:
Petrochemical: Translate complex petrochemical documents with precision, ensuring accurate communication in this highly specialized field.
Instrumentation: Communicate effectively about instrumentation projects, technologies, and processes across language barriers.
AutoCad Drawings: Ensure that AutoCad drawings are accurately translated to support engineering and design projects.
FEED and EPC Technical Materials: Translate front-end engineering design (FEED) and engineering, procurement, and construction (EPC) materials with the expertise required in this sector.
Seismic Exploration: Translate seismic exploration data and reports accurately, maintaining the integrity of critical geological information.
Piping and Drilling: Facilitate the exchange of information related to piping and drilling activities across global teams.
Training Handbooks: Create multilingual training handbooks to support a diverse workforce across international operations.
Bids and Tenders: Compete effectively in the global marketplace with translated bids and tenders that showcase your capabilities.
O & M Documentation: Ensure that your operations and maintenance (O & M) documentation is accessible and comprehensible in multiple languages.
Contractual and Compliance Documents: Navigate international regulations and contractual obligations with expertly translated documents.
Metallurgy: Communicate metallurgical information and data with precision, adhering to industry standards.
Patents and Proposals: Protect your intellectual property and communicate proposals effectively with our specialized translations.
Work Permit and Visa Application Processes: Streamline international staffing with translations of work permit and visa documents.

Quality, Consistency, and Accuracy
At BLS, we understand the importance of maintaining the highest standards in the oil, gas, and energy sector. Our translation services are characterized by quality, consistency, and accuracy. We employ strict quality control procedures and utilize efficient translation tools to ensure the precision required by the industry. Collaboratively, we build technical glossaries with our clients to ensure that translations incorporate accurate and consistent technical terminology. Our team of linguists are not only expert translators but also possess significant experience in their respective fields of specialization.
Why Choose BLS for Your Oil, Gas, and Energy Translation Needs?
Extensive Industry Experience: Benefit from our extensive experience in translating for the energy sector.
Meticulous Quality Control: Our rigorous quality control process ensures that every translation meets the highest standards.
Highly Trained Translators: Our linguists are highly trained and have relevant industry experience.
Multilingual Expertise: We offer translation services in over 100 languages.
Thorough Proofreading: Our comprehensive proofreading process minimizes errors and maximizes value.
Our Approach to Translation
Our approach to translation is characterized by creativity and openness. We understand the intricacies and complexities of translating for the energy sector and employ industry-specific processes to deliver customized solutions tailored to your specific requirements. Year after year, we've successfully created value for our clients by providing top-quality translation services.
Get in Touch with Us
Are you ready to explore our oil, gas, and energy translation services? Don't hesitate to contact us directly at +44 (0) 33022 93993. Alternatively, you can reach one of our knowledgeable executives by emailing us at info@bestlanguageservices.com. For quick estimates on our translation services, take advantage of our free online quote form available on our website.
At BLS, we're here to fuel your global success in the oil, gas, and energy industry with precise and impactful translations. Connect with us today to discover how we can support your international communication needs.